Personal injury lawyers – Brampton
With almost two decades of experience, we have helped clients receive the compensation they deserve. We have successfully represented clients in Brampton who have been involved in serious catastrophic accidents. A serious accident can change your life forever, both financially and physically.
We proudly serve the Region of Peel by ensuring that you get personal legal representation that best fits your needs. Our team of experienced personal injury lawyers will stand up to insurance companies and be your advocate
Let us come to you
In cases involving brain injury, spinal cord injury amputations and serious orthopaedic injuries we will come to your home or meet at the hospital. We have the necessary resources to represent you against any insurer.
For us, it's personal.
Jason Singer and Jason Katz are both Certified by the Law Society as Specialists in Civil Litigation, a designation very few Ontario personal injury lawyers have achieved. They have a proven record of getting clients the compensation they deserve and understand that it can be overwhelming when insurance companies withhold access to essential resources for recovery. In these instances, you can trust us to share in your struggle. 
We work with hospitals and associations including:
Free Consultations – Brampton
We take most cases on a contingency fee basis, as we understand that it is expensive to hire a lawyer to fight for your rights.  You will not have to pay any upfront legal fees and any costs associated with the case. You only pay us a fee if we are successful in winning your case and recovering money for you.
 Car Accidents – Brampton
A motor vehicle accident can be life-altering.  Medical bills add up quickly and the inability to earn income can further complicate your situation.  Rest assured, our experienced trial lawyers can help you receive the treatment you need when you need it.
Claims include:
Car accidents
Motorcycle accidents
Truck or bus accidents
Pedestrian accidents
Bicycle accidents
Brain and Spinal Cord Injuries – Brampton
When a person suffers from a Brain or Spinal Cord Injury, life immediately changes for them and their loved ones.  Daily tasks become impossible and families are called upon to assist.  We will work with your team to help you maximize your access to the services that you require including, medical, psychological, and/or rehabilitation treatment. Our excellent and caring personal injury lawyers will fight for you to get you that support and assistance you deserve.
Occupier's Liability Cases (Slip and Falls) – Brampton
Falls happen every day. Occupiers of a property, whether it be owners, tenants, managers, cleaners or winter maintenance companies, are expected to comply with guidelines designed to ensure the safety of visitors or users. Our personal injury lawyers are always on hand to help you handle your case.
Canadian Pension Plan (CPP) – Brampton
If you or someone you know has been affected by a disability that infringes on your ability to work and earn an income, you are eligible to receive disability benefits.
However, many people don't know how to apply for benefits or have been denied. Even though some may receive disability benefits from a private insurer the money is often insufficient to cover basic living costs. Our team of experienced lawyers can help you to find a swift solution to your challenge.
Please, contact us today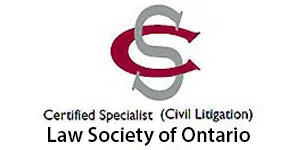 Case Studies/ Testimonials
Cases of Note:
Jason Singer – https://singerkatz.com/jason-singer/
Jason Katz – https://singerkatz.com/jason-katz/

Read more about in our blog:
To fight successfully, the conviction of clients and their lawyers must be equally fierce