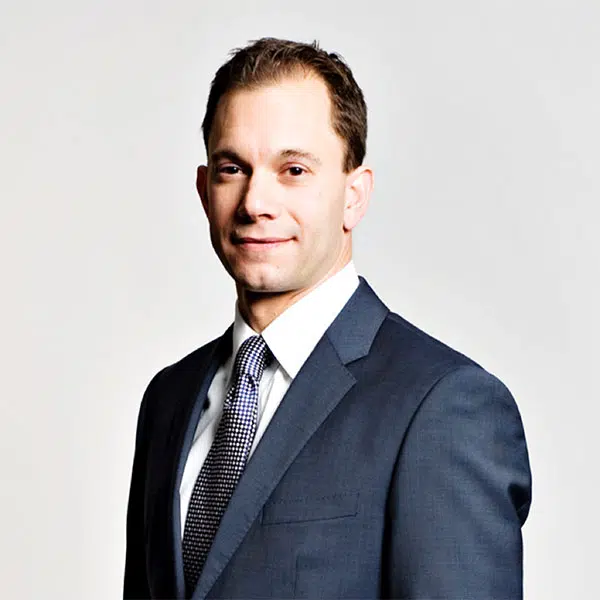 Jason is a partner at Singer Katz LLP. He advocates for plaintiffs in personal injury, insurance and disability claims. He has represented accident victims and insurance claimants for over 16 years.
Expertise
Jason is recognized as a Certified Specialist in Civil Litigation by the Law Society of Ontario. He has been selected by his peers for inclusion in The Best Lawyers™ in Canada in the areas of Personal Injury Litigation and Insurance Law. He has been selected by his peers as a Leading Practitioner in The Canadian Legal Lexpert Directory for 2023 in the areas of Personal Injury – Represents Plaintiffs, Long-Term Disability and Litigation – Commercial Insurance. Jason was selected the Ontario Trial Lawyers Association (OTLA) Outstanding Young Lawyer Award winner for 2013 and received a Distinguished Service Award in 2018.
Cases of Note
Jason has advocated for clients before the Supreme Court of Canada, the Ontario Court of Appeal, the Ontario Superior Court of Justice and various administrative tribunals. His courtroom success is highlighted in the leading cases of:
Kamin v. Kawartha Dairy, case that changed occupiers' liability law in Ontario by broadening the test for causation;
Sasso v. Copeland, successful jury verdict for a young woman with a mild traumatic brain injury who had returned to work following her car accident;
Pereira v. Hamilton Township Farmers' Mutual Fire Insurance Company, successful representation against insurance company that alleged arson to deny a fire loss claim;
Trajkovich v. Ontario,  successful representation of young man injured in a swimming accident that rendered him tetraplegic;
Brandiferri v. Wawanesa, obtained $100,000 punitive damages award against insurer that wrongfully denied claims from a residential house fire;
Haji-Fazul v. Lloyds Underwriters,  obtained jury verdict for $175,000 in punitive damages against insurance company for denying coverage following a fire loss for material misrepresentations;
Background
Jason has sat on the Board of Directors of the Ontario Trial Lawyers Association. He has chaired numerous New Lawyers Division, Long Term Disability and Continuing Legal Education (CLE) conferences for OTLA. He has spoken frequently at many CLE events.
Jason is also a member of the Ontario Bar Association, the Canadian Bar Association, and the Advocates' Society.
Jason received his Bachelor of Arts degree from the University of British Columbia in 1999, specializing in comparative politics. He then went on to earn his law degree from Queen's University in 2002. Jason spent his articles clerking for the Superior Court of Justice of Ontario and was called to the bar in 2003.
When Jason is not at the office, his time is best enjoyed with his wife and their three children. Jason is a former Canadian nationally ranked swimmer.
Publications and Presentations
Helping Health Professionals Navigate the LAT.
Jason Singer speaks of Business Interruptions Claims.
How Insurance Companies Defend Car Accident Claims.
Do you have Insurance coverage for Hurricane Damage?