Personal injury lawyers – Cobourg
For nearly two decades Singer Katz LLP has fought to help clients receive the compensation they deserve. Our team of experienced personal injury lawyers advocate on your behalf and will stand up to insurance companies.
We proudly serve Northumberland County by ensuring you receive excellent personal legal representation, especially in times of duress and trauma. Let us fight for you.
We come to you
In cases involving brain injury, spinal cord injury, amputations and serious orthopaedic injuries we will come to your home or meet at the hospital. We have the resources to represent you against any insurer even when the odds of getting the claim you deserve seem insurmountable.
For us, it's personal.
Jason Singer and Jason Katz have a proven track record. They are compassionate and understand that it can be overwhelming when insurance companies withhold access to essential resources for recovery. As Certified by the Law Society as Specialists in Civil Litigation, you can trust them to share in your struggle, no matter how devastating it may seem.
We work with hospitals and associations including:
Free Consultations – Cobourg
Hiring a lawyer to fight for your rights can be very expensive, that is why we take most cases on a  contingency fee basis. We cover the costs of the case and you will not have to pay any upfront legal fees. You only pay if we are successful in winning your case and recovering money for you.
Motor Vehicle Accidents – Cobourg
Car accidents can be a life altering event. Expensive medical bills and the inability to work can all add to the complexity of your situation. Our team of lawyers can help secure the compensation you need to support the necessary treatments for your recovery.
Claims include:
Car accidents
Motorcycle accidents
Truck or bus accidents
Pedestrian accidents
Bicycle accidents
Brain and Spinal Cord Injuries – Cobourg
Brain and or spinal cord injuries are life altering events for you and your loved ones. We will work hand in hand with your medical team to ensure you can access all of the services you require, from psychological to rehabilitation treatments. Our team of caring personal injury lawyers will help you navigate the complexities of your case and fight for you. Please, contact us today.
Long Term Disability Claims – Cobourg
Many insurance companies have complicated the process of claiming long-term benefits. Our experienced personal injury lawyers are ready to come to your rescue and help fight for what's yours.  
Property Loss Claims – Cobourg
We buy insurance to protect us financially.  Water damage claims, fire claims and theft are some of the most common property losses. Our lawyers have been successful in obtaining awards for punitive damages where insurance companies have wrongly denied insurance claims.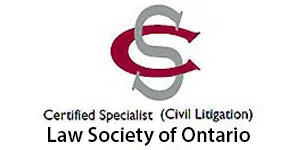 Case Studies/ Testimonials
Cases of Note:
Jason Singer – https://singerkatz.com/jason-singer/
Jason Katz – https://singerkatz.com/jason-katz/