A serious accident can change your life forever, both physically and financially. We have helped clients secure the compensation they deserve in Kenora, with close to two decades of experience, Our experienced team of personal injury lawyers will stand up to insurance companies and advocate for you. We proudly serve the northwestern Ontario region with personal legal representation. In times of duress and trauma, let us fight for you.
For us, it's personal.
Jason Singer and Jason Katz are both Certified by the Law Society as Specialists in Civil Litigation, a designation very few Ontario personal injury lawyers have achieved. They also understand that it can be overwhelming when insurance companies withhold access to essential resources for recovery. In these instances, you can trust us to share in your struggle, no matter how devastating it may seem.
We work with hospitals and associations including:
Free Consultations – Kenora
We understand that hiring a lawyer to fight for your case can be very expensive. That is why we take most cases on a contingency fee basis, you only pay if we are successful in winning your case.
Motor Vehicle Accidents – Kenora
A car accident can be a life-altering event. Expensive medical bills and the inability to work can further complicate your situation. Our team of experienced trial lawyers can help you secure the compensation you deserve.
Claims include:
Car accidents
Motorcycle accidents
Truck or bus accidents
Pedestrian accidents
Bicycle accidents
Occupier's Liability Cases (Slip and Fall) – Kenora
Occupiers of a property, whether the owners, tenants, managers, cleaners or winter maintenance companies, are expected to comply with guidelines to ensure the safety of their visitors. Our dedicated team of trial lawyers are always on hand to help navigate your case. Please, contact us today.
Long Term Disability Claims – Kenora
No one hopes for a long-term illness or debilitating injury. And, unfortunately, many insurance companies have overcomplicated the process of claiming long-term disability benefits. Our experienced personal injury lawyers are ready to help you fight for what should be yours.
Property Loss Claims – Kenora
Insurance is a peace–of–mind product that allows us to rest easy knowing that if the unimaginable happens, we have coverage.  Water damage, fire and theft are some of the most common property losses.  Most people do not know what is actually covered under their policy until it is too late. Our experienced lawyers understand the insurance landscape and the claims process.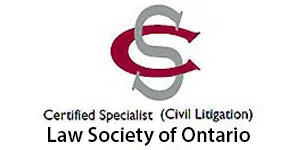 Case of Note:
Jason Singer – https://singerkatz.com/jason-singer/
Jason Katz – https://singerkatz.com/jason-katz/