Personal injury lawyers – Belleville
With almost two decades of experience, we have helped clients receive the compensation they deserve. We have successfully represented clients in Belleville who have been involved in serious catastrophic accidents. A serious accident can change your life forever, both physically and financially.  Our experienced team of personal injury lawyers will stand up to the insurance companies and advocate for you. We proudly serve the Quinte District by ensuring that you get the highest quality legal representation. Let us fight for you.
We come to you
In cases involving brain injury, spinal cord injury, amputations and serious orthopaedic injuries we will meet with you where it is most convenient. This could be your home, the hospital or elsewhere. We have the resources to represent you against any insurer even when the odds seem insurmountable.
For us, it's personal.
Jason Singer and Jason Katz are both Certified by the Law Society as Specialists in Civil Litigation, a designation very few Ontario personal injury lawyers have achieved. They approach clients with the compensation that they deserve and understand that it can be overwhelming when insurance companies withhold access to essential resources.
We work with hospitals and associations including:
Free Consultations – Belleville
We know that it is very expensive to hire a lawyer to fight for your rights.  It is for this reason that we take most cases on a contingency fee basis. You will not have to pay any upfront legal fees and we will cover the costs of the case. You only pay us a fee if we are successful in winning your case.
Motor Vehicle Accidents – Belleville
A car accident can be life-altering. Medical bills add up quickly and the inability to earn income can further complicate your situation.  Rest assured, our experienced trial lawyers can help ensure you receive the treatment you need when you need it, and provide you the compensation you deserve.
Claims include:
Car accidents
Motorcycle accidents
Truck or bus accidents
Pedestrian accidents
Bicycle accidents
Brain and Spinal Cord Injuries – Belleville
When a victim suffers from a brain or spinal cord injury, life immediately changes for them and those now responsible for their care. These cases can be complicated and for this reason the support and assistance of an excellent, caring personal injury lawyer is essential.
Property Loss Claims – Belleville
Insurance is a peace-of-mind product to allow us to rest easy knowing that if the unimaginable happens, we have financial coverage.  Water damage claims, fire claims and theft are some of the most common property losses. We see many cases where some insurers have wrongly denied a claim or have undervalued a claim.  Our experienced insurance lawyers understand insurance policies and the claims process and will advocate on your behalf.
Product Liability Claims – Belleville
A dangerous or defective product is never expected to make it into the hands of consumers. Negligence on the part of anyone on the distribution chain could result in a serious injury to the consumer or sometimes death. By calling our experienced personal injury lawyers, you may be saving others if it is discovered that additional products were defective.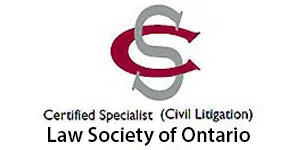 Testimonials
"When you are involved in a situation where your property, your home or you are injured, you really need someone who is totally on your side. Jason Singer is that person. When my life fell apart, due to a careless contractor, Jason stepped up and helped me navigate the next 18 months of hell. Throughout the entire ordeal, which not only affected my home but also my health, Jason was always responsive, sympathetic and straight with me. His negotiation skills and professional reputation definitely helped me to get the best possible outcome. I am very grateful to Jason for his kindness and support, in addition to fighting so hard and so well, on my behalf."
"I was in a terrible truck accident and this accident had traumatized my family and I. Shortly after, Jason Katz came along the way. He and his team helped from the very first day until the case was settled. They are very honest, hardworking, and trustworthy individuals. I highly recommend them. My family and I are very grateful for such a dedicated and efficient lawyer. Thank you Jason Katz and your team for everything you have done. We really appreciate it."
Learn what other past clients had to say here