Personal injury lawyers – Burlington
For two decades, Singer Katz LLP has fought to help clients get the compensation they deserve. We have a proven track record of successfully representing clients in Burlington who have been involved in serious accidents. Accidents can change the way you and your family live forever, both financially and physically.
We are proud to serve the Region of Halton. Our team of experienced personal injury lawyers will stand up to the insurance companies and advocate for you, ensuring you get the legal representation that best fits your needs.
Let us fight for you.
We come to you
In cases involving serious injury including, brain injury, spinal cord injury, amputations and or orthopaedic injuries we will meet you at your home or the hospital. No matter the insurer, we have the resources to represent you.
For us, it's personal.
Jason Singer and Jason Katz are both Certified by the Law Society as Specialists in Civil Litigation, a designation very few Ontario personal injury lawyers have achieved.
We work with hospitals and associations including:
Free Consultations – Burlington
We understand that hiring a lawyer can be very expensive that is why we take most cases on a contingency fee basis. We will cover the costs of the case, you will not have to pay upfront legal fees. You only pay us if we are successful in winning your case and recovering money for you.
Car Accidents – Burlington
A motor vehicle accident can be life-altering.   Medical bills add up quickly and the inability to earn an income can further complicate your situation.  Rest assured, our experienced trial lawyers can help ensure you receive the treatment you need when you need it, and provide you with the compensation you deserve.
Claims include:
Car accidents
Motorcycle accidents
Truck or bus accidents
Pedestrian accidents
Bicycle accidents
Brain and Spinal Cord Injuries – Burlington
Brain and or spinal cord injuries can immediately change the lives of victims and their loved ones. Simple daily tasks can become impossible and families are called upon to assist. Our team of caring personal injury lawyers can help navigate the complexities of your case and get you the compensation you deserve.
Please, contact us today.
Occupier's Liability Cases (Slip and Falls) – Burlington
Home owners, tenants, managers, cleaners and other such maintenance companies are expected to comply with guidelines designed to ensure the safety of visitors and or users. Unfortunately falls still happen every day and our personal injury lawyers can help handle your case.
Chronic Pain and Psychological Injuries – Burlington
Chronic pain is, unfortunately, often misunderstood. Chronic pain can start in the brain or in the body and is commonly referred to as an "invisible injury". Our team of compassionate lawyers will leverage their expertise to fight for the compensation you deserve.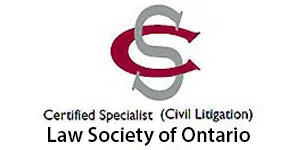 Case Studies/ Testimonials
Cases of Note:
Jason Singer – https://singerkatz.com/jason-singer/
Jason Katz – https://singerkatz.com/jason-katz/